Did you know that nearly all of our medical ID tags, necklaces, bracelet strands, and wristbands are tough enough to handle all of your summer fun? Yup, it's true—we've got you covered, and you've got choices!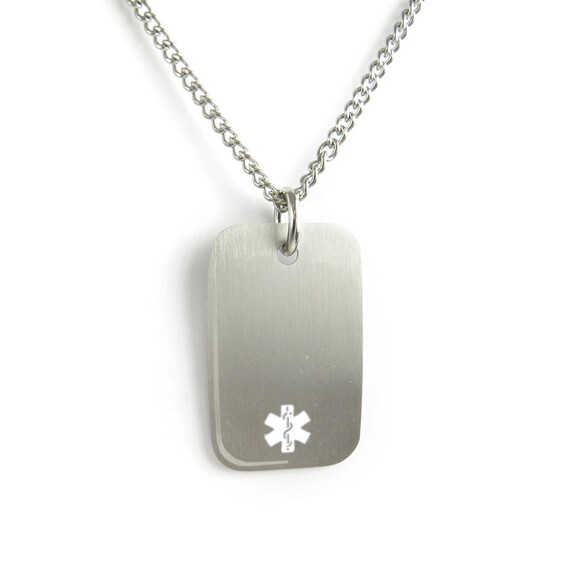 Whereas many medical jewelry retailers market the waterproof solutions primarily to kids, we know that even adults need to be covered for splashproof fun, too! After all… If you're supervising the kids having fun, you might as well get in there, too—or, have some kid-like fun
without
 the kids! And, even in the brightest conditions, your shiny stainless steel ID will be readable thanks to our black, bold engraving, making it easy to play hard and feel confident that your important medical information is available… Just in case! We hope you never need it, but if you do, your critical information engraved on your medical ID bracelet or necklace will have withstood your busy life and remain readable—if you've been tough enough to unintentionally damage your 316L stainless steel ID plate, contact
Jon
, and he'll arrange for a new plate (you simply pay shipping and return the defective item so we can hopefully prevent the same problem in the future! You can
read our warranty policy
here.)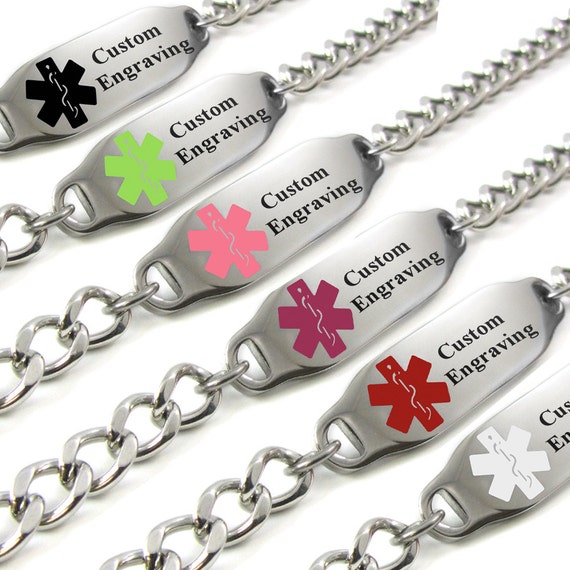 What is 316L stainless steel? Good question! Let's be honest… Even I have read the descriptions of our products so many times, and never really asked. 316L stainless steel is tough, light, and durable. It's sometimes referred to as "marine quality" stainless steel—and the smooth finish of your medical ID bracelet means that it won't be subject to underwater corrosion like you see in  scuba movies or cartoons, which is actually caused by the rough surface on the steel that is underwater (I mean, in that case the rough finish makes sense—how on earth do you turn an underwater tap or handle well if it's smooth and slippery!). You're likely not going to expose your medical ID bracelet to temperatures over 60 degrees Celsius, or 140 degrees Fahrenheit to experience heat corrosion (and, well, if you do… we'd like to chat with you and hear just what you're up to!), but even then… 316L Stainless Steel may even be used up to 500 degrees Celsius or 932 degrees Fahrenheit. [
1
] So… we have no worries that we'll stand up to your summer fun!
And, if your summer fun involves traveling, remember that multilingual engraving is available from My Identity Doctor! To ensure the accuracy of your data, contacting a native speaker of the language for translation is probably the best idea—but, as always,please contact us if you require assistance.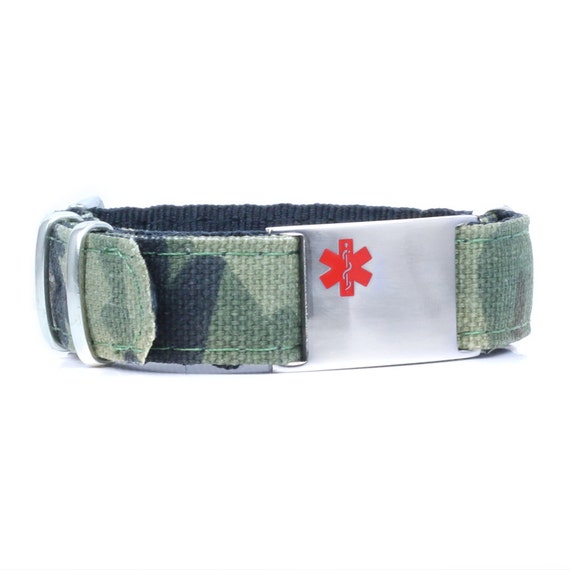 We want you to be safe in all of your adventures, and, always offer courteous customer service to provide you the best experience possible in combining sleek, tough stainless steel safety, with choice and style! We are here if you need us! There's still time to get a new waterproof medical ID bracelet or necklace to accompany you in the summer sun.
We love to see pictures of where you take your My Identity Doctor products, too! Share them with us on Facebook, or send me an e-mail at
GreetingsKerri@gmail.com
 to share your pictures and stories!